The Collections
The magic of finding your perfect classroom decor:
it will not only look good, it will feel good.
CLASSROOM DECOR
Boho Rainbow
Our bestselling collection with a gorgeous muted color palette and whimsical rainbows.
CLASSROOM DECOR
Modern Boho
Make your classroom feel like home with cozy plants, inspired tile patterns on a timeless neutral palette.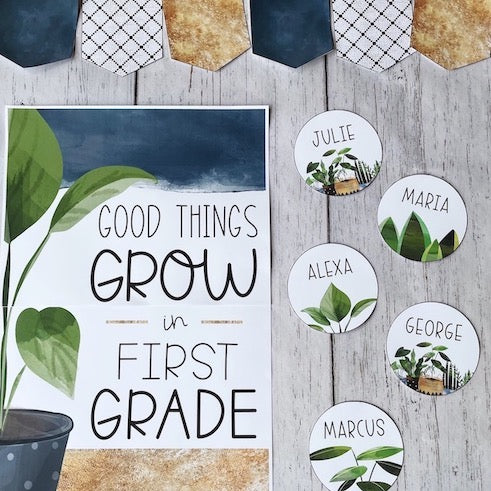 CLASSROOM DECOR
Hello Calm
Take a deep breath and relax. This dreamy decor collection brings the chill vibes.
CLASSROOM DECOR
Neutral Rainbows
Rainbows meet a neutral earthy palette in this whimsical decor collection.