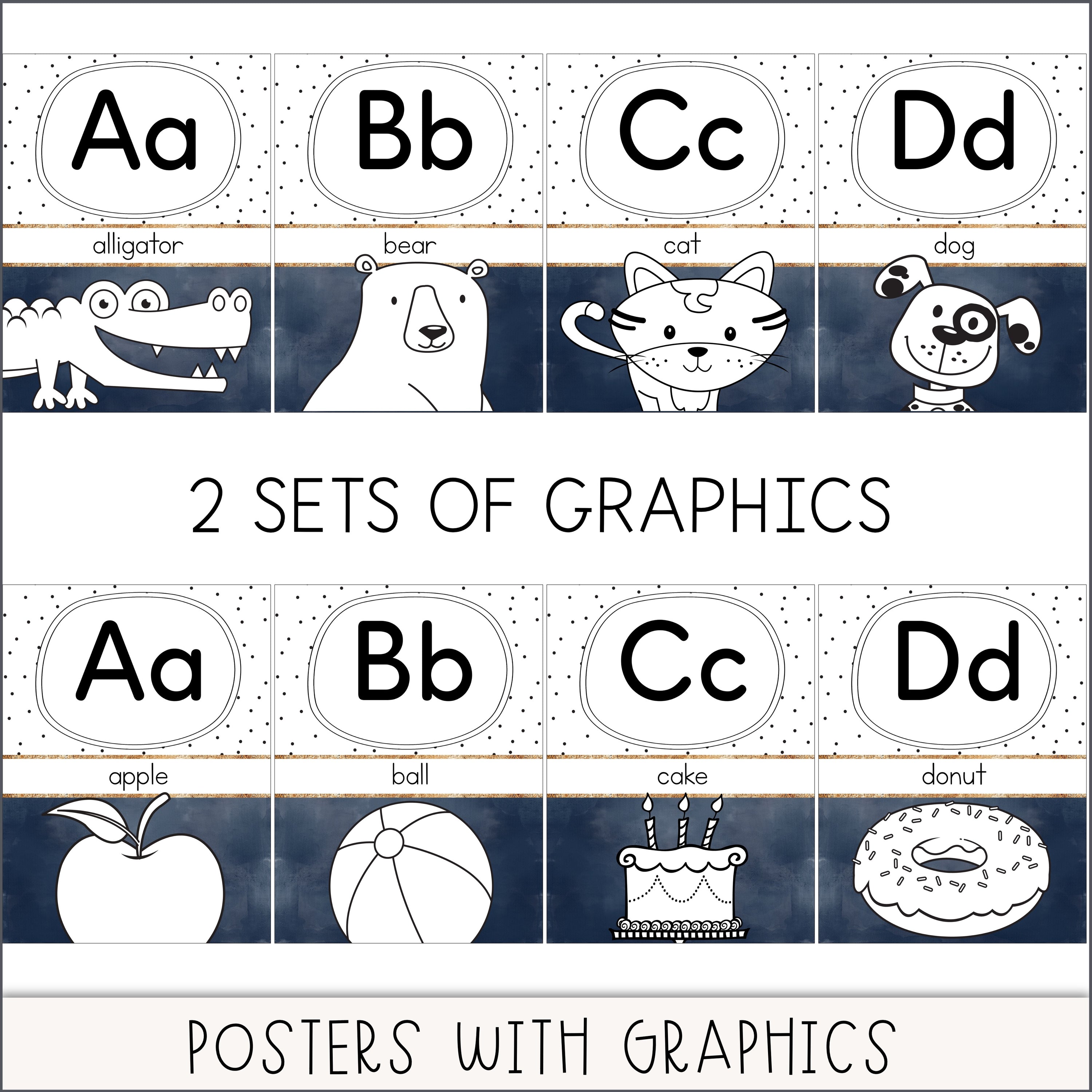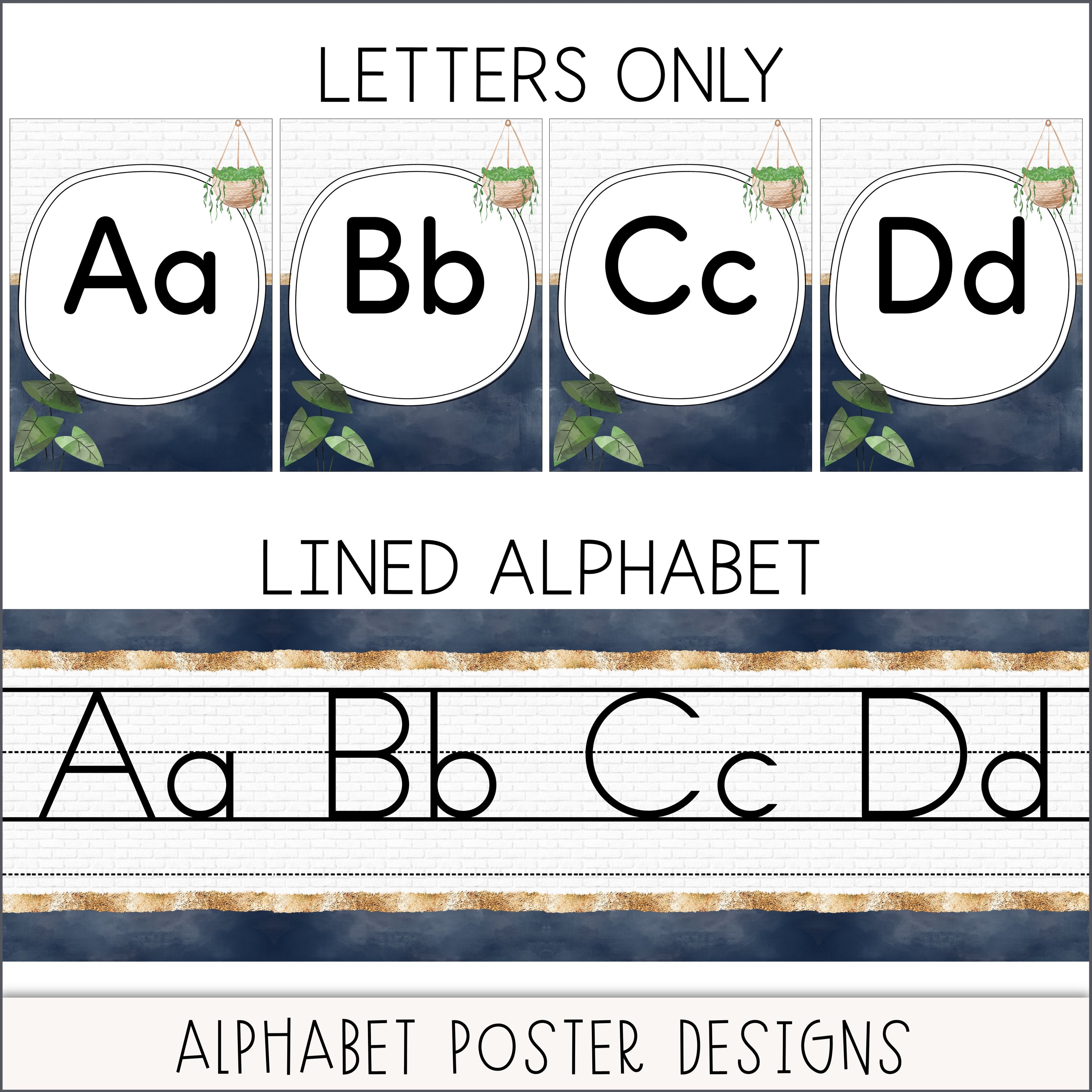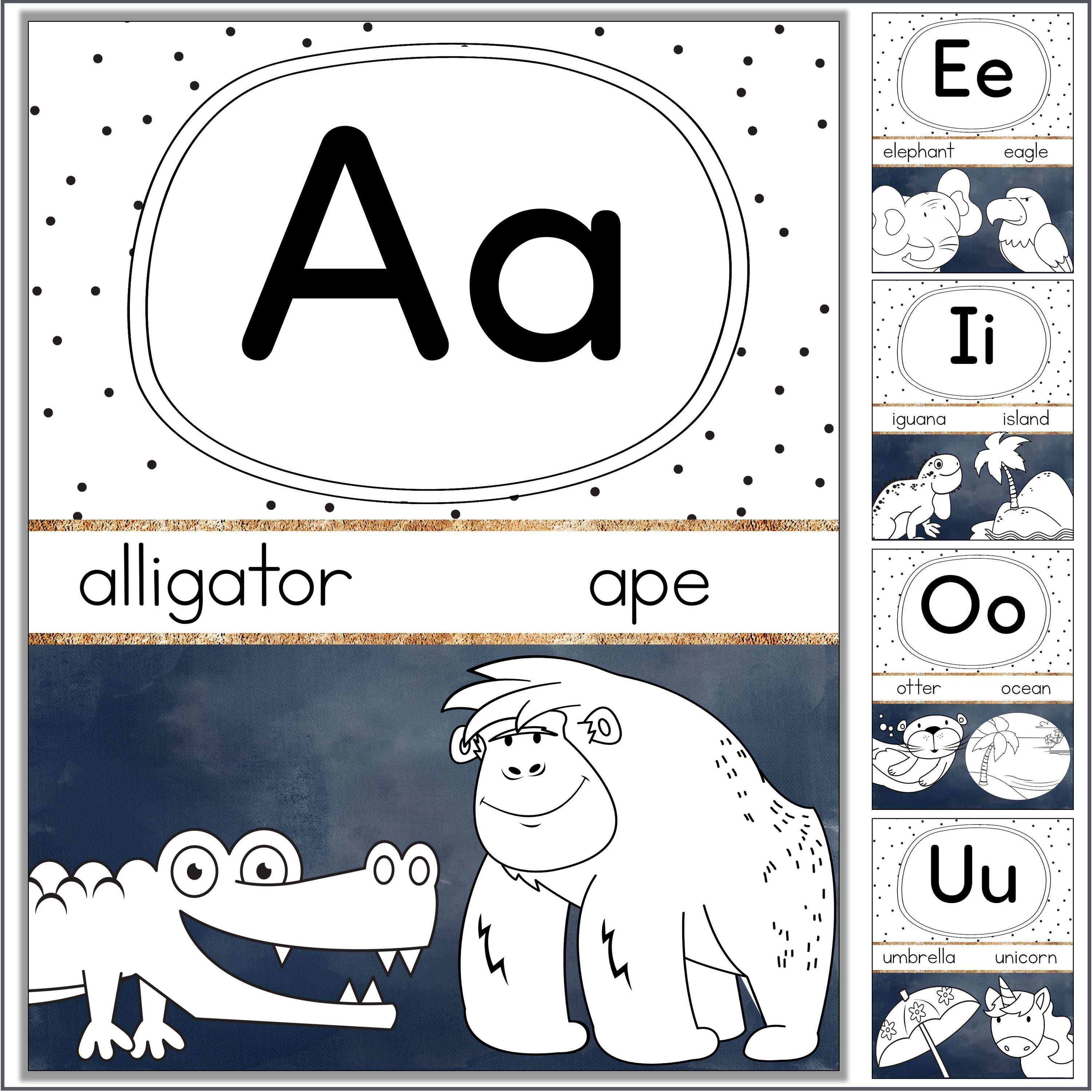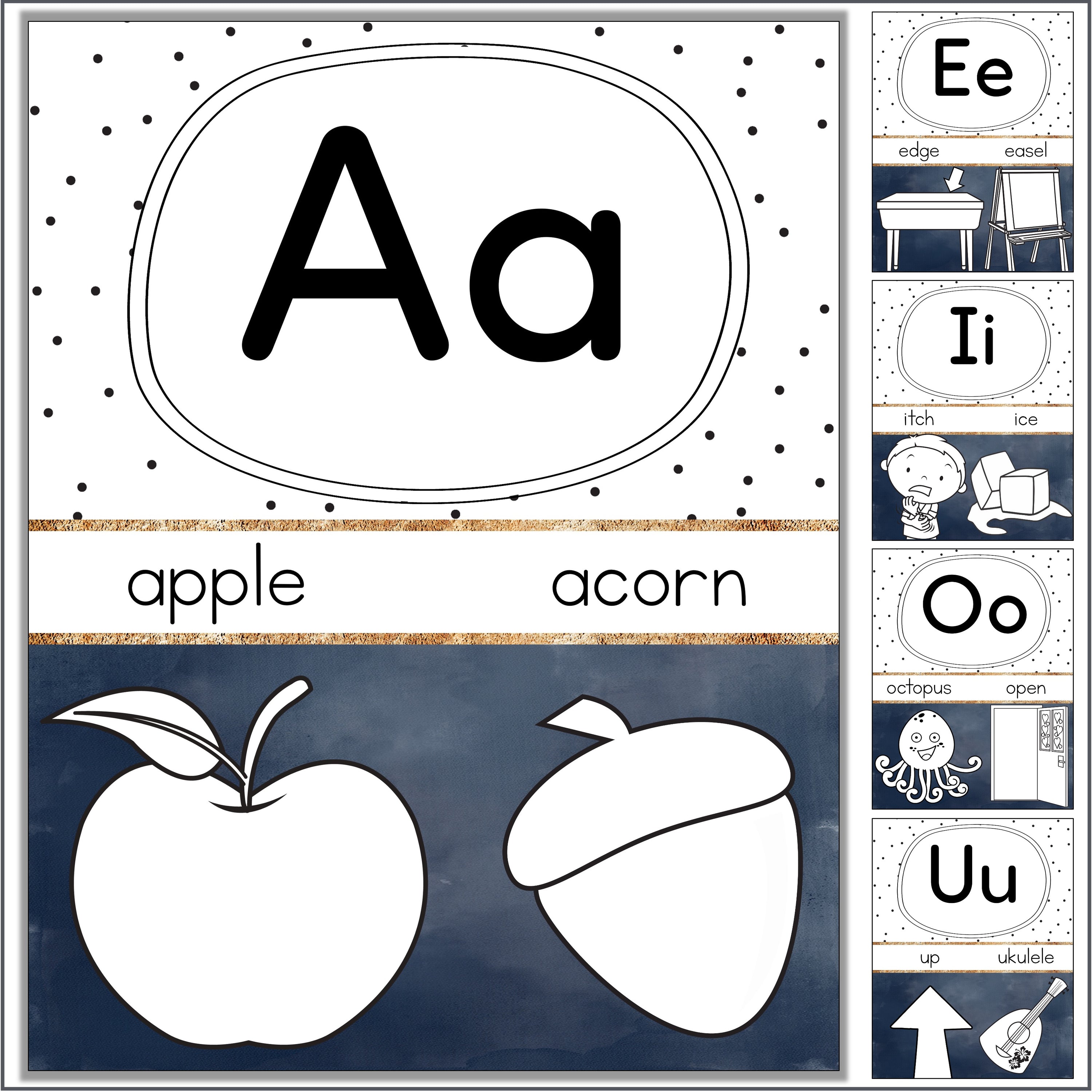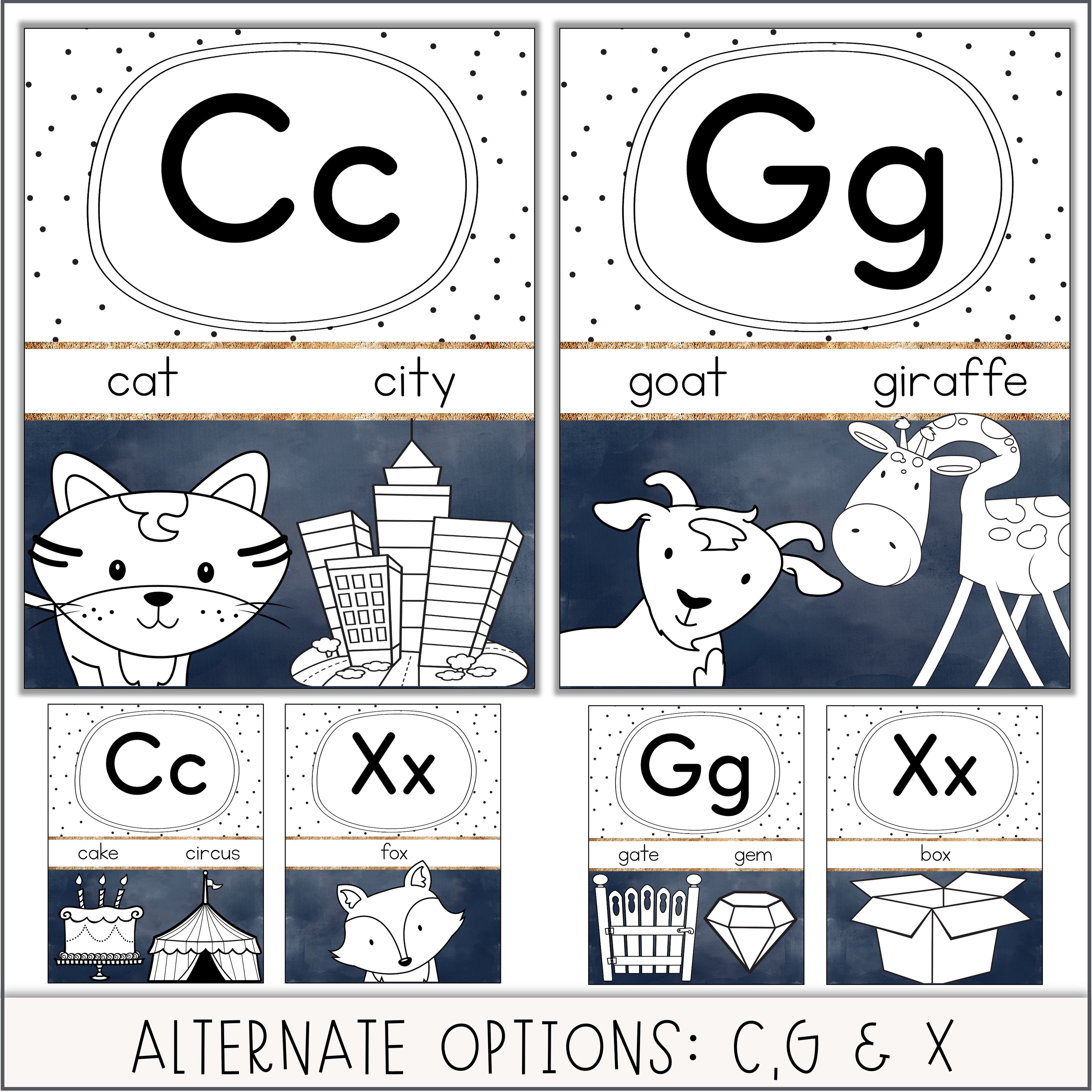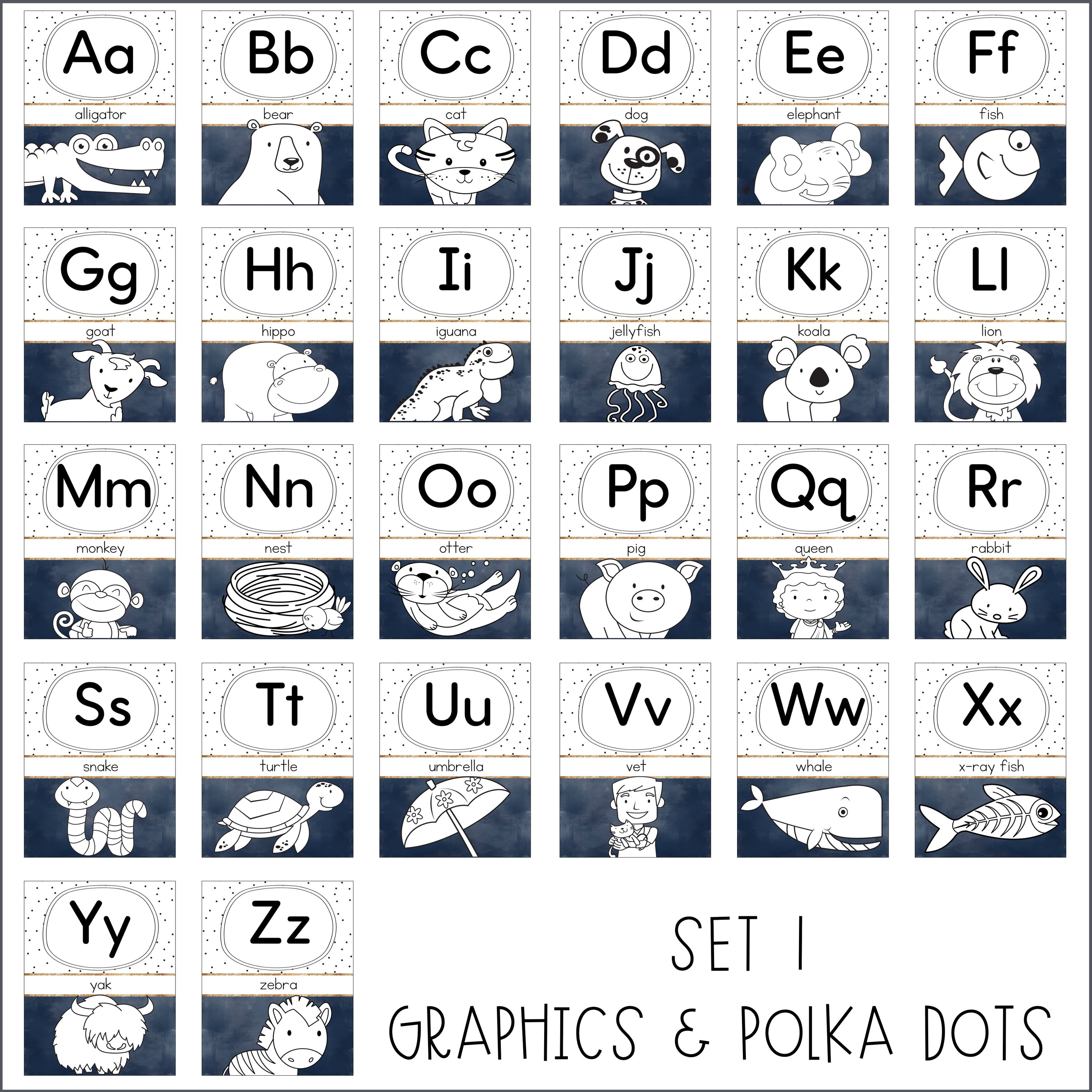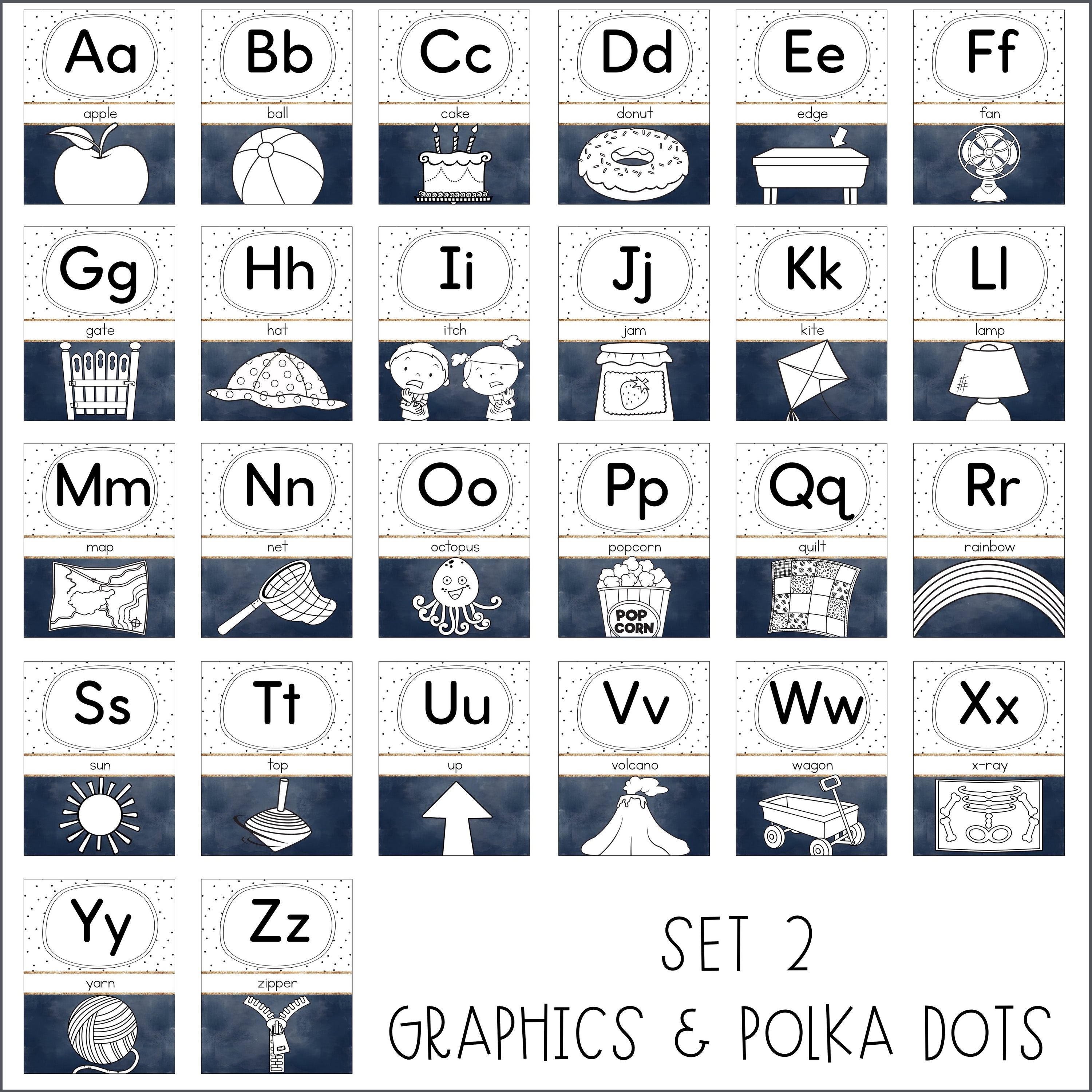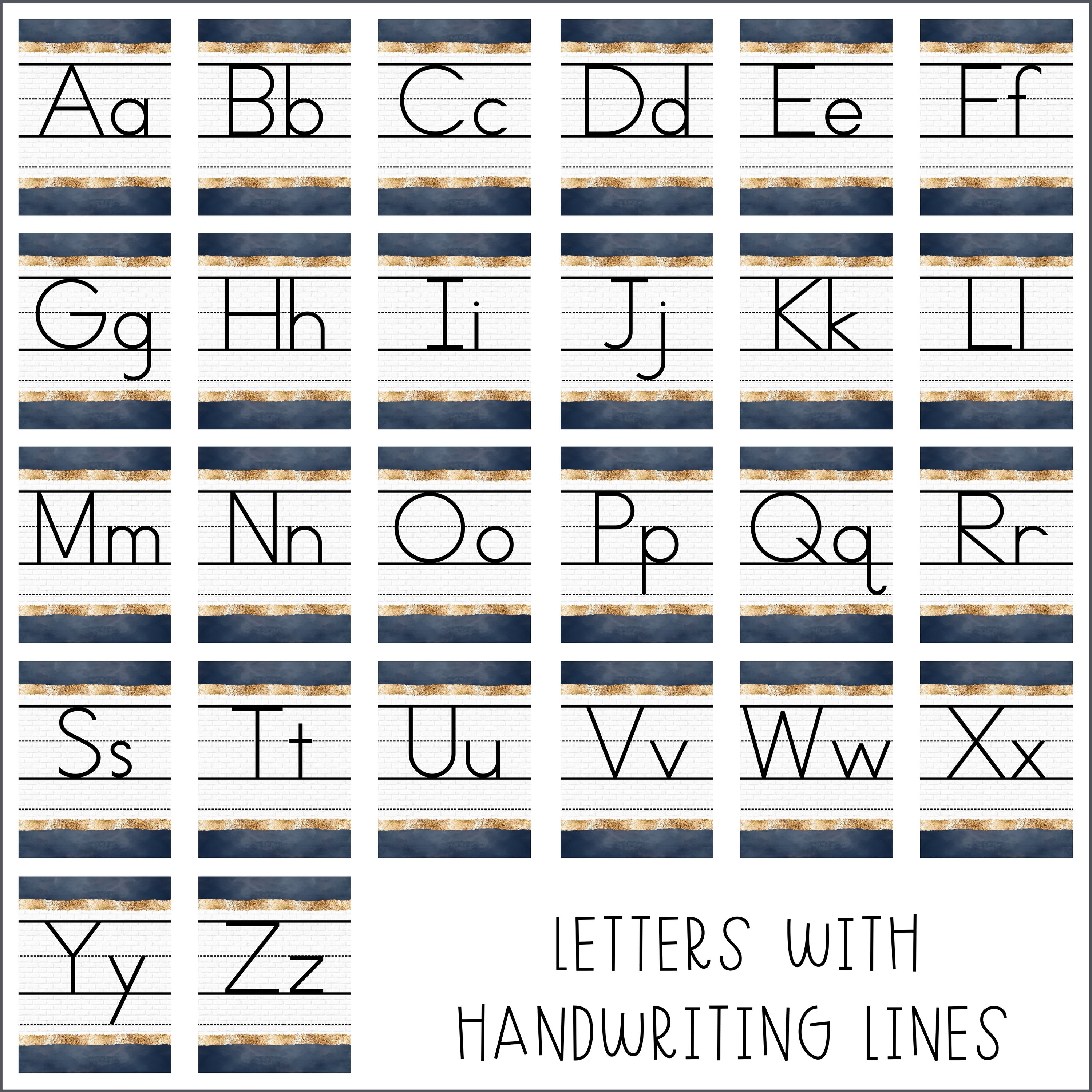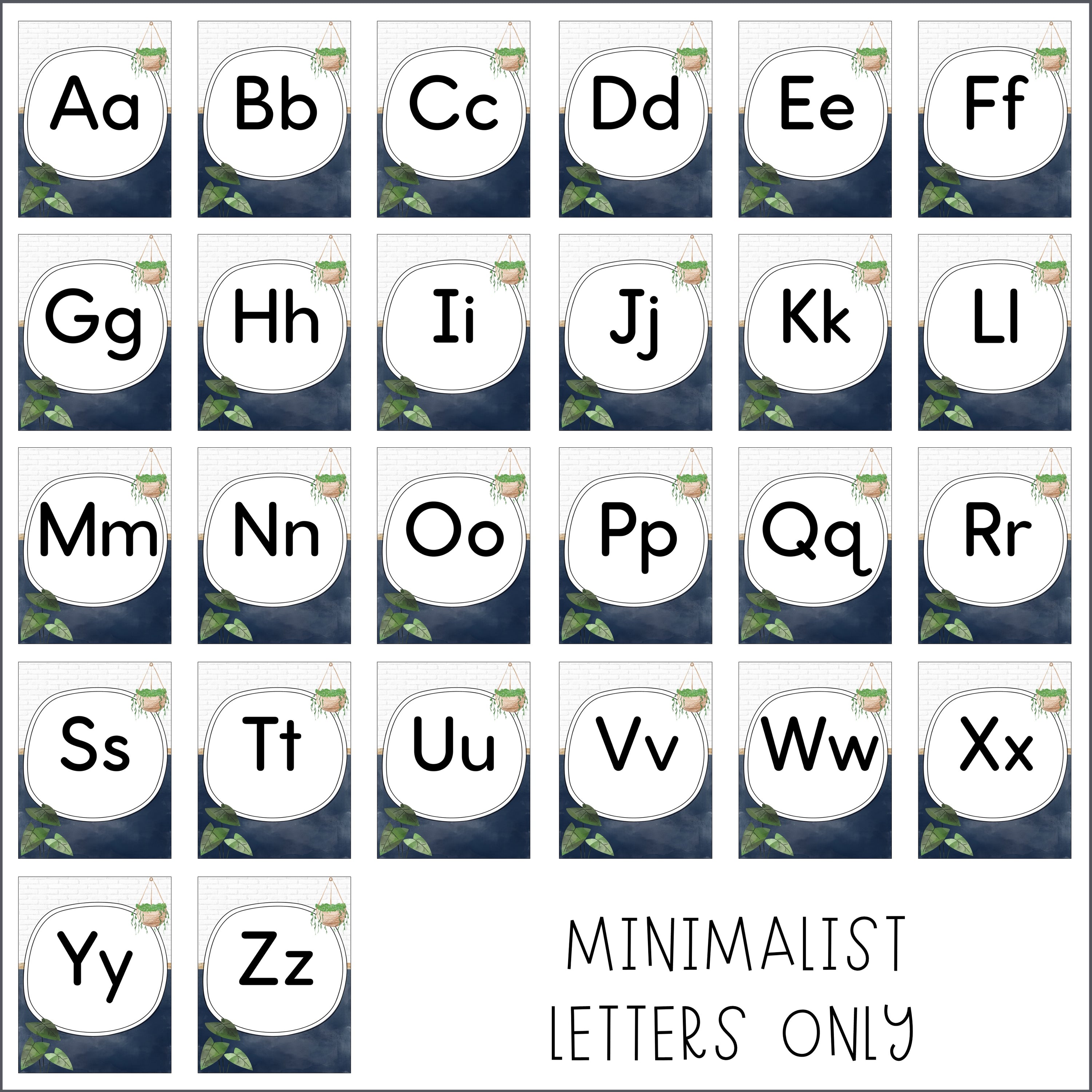 Heart of the Class
Modern Boho Alphabet Posters
Sale price
$4.00 USD
Regular price
Create a gorgeous classroom alphabet with these posters from the Modern Boho Classroom Decor Collection.

Choose from alphabet posters with graphics, letters only OR letters with primary handwriting lines.
The alphabet posters have a clean look with easily identifiable and familiar images for students.
WHAT'S INCLUDED:

3 different designs so you can choose the best fit for your classroom!
Alternate options for vowels, c, g and x are included so you can customize the alphabet to meet your needs.
The posters are 8.5" x 11". If you require smaller posters, you can adjust the printer settings to print multiple posters on 1 page.
DESIGN 1 –LETTERS & GRAPHICS
2 set of graphics allow you to mix and match to customize your alphabet!

SET 1 IMAGES:
alligator
bear
cat
dog
elephant
fish
goat
hippo
iguana
jellyfish
koala
lion
monkey
nest
otter
pig
queen
rabbit
snake
turtle
umbrella
vet
whale
x-ray, fox
yak
zebra
SET 1 ALTERNATE OPTIONS:
alligator/ape
elephant/eagle
iguana/island
otter/ocean
umbrella/unicorn
SET 2 IMAGES:
apple
ball
cake
donut
edge
fan
gate
hat
itch
jam
kite
lamp
map
net
octopus
popcorn
quilt
rainbow
sun
top
up
volcano
wagon
box
yarn
zipper
SET 2 ALTERNATE OPTIONS:
apple/acorn
edge/easel
itch/ice
octopus/open
up/ukulele
DESIGN 2 – LETTERS ONLY
A simple alphabet with large bold letters for easy reference.
DESIGN 3 – LETTERS WITH PRIMARY HANDWRITING LINES
This alphabet is a perfect tool to reinforce correct letter formation.
Blank PowerPoint poster templates are included to allow you to create additional matching posters.
Please note: the background poster design and colors are not editable. You can add your own text and graphics to the templates.

FILE FORMAT:
The posters are in a PDF file all ready for you to print!
Print your posters on 65 lb white card stock paper for durability and a professional look.
TECH REQUIREMENTS:
For best viewing and printing results, open the PDF file in ADOBE READER. It is a free download from Adobe and the link is included in the file.
The editable PowerPoint templates require access to Microsoft PowerPoint.