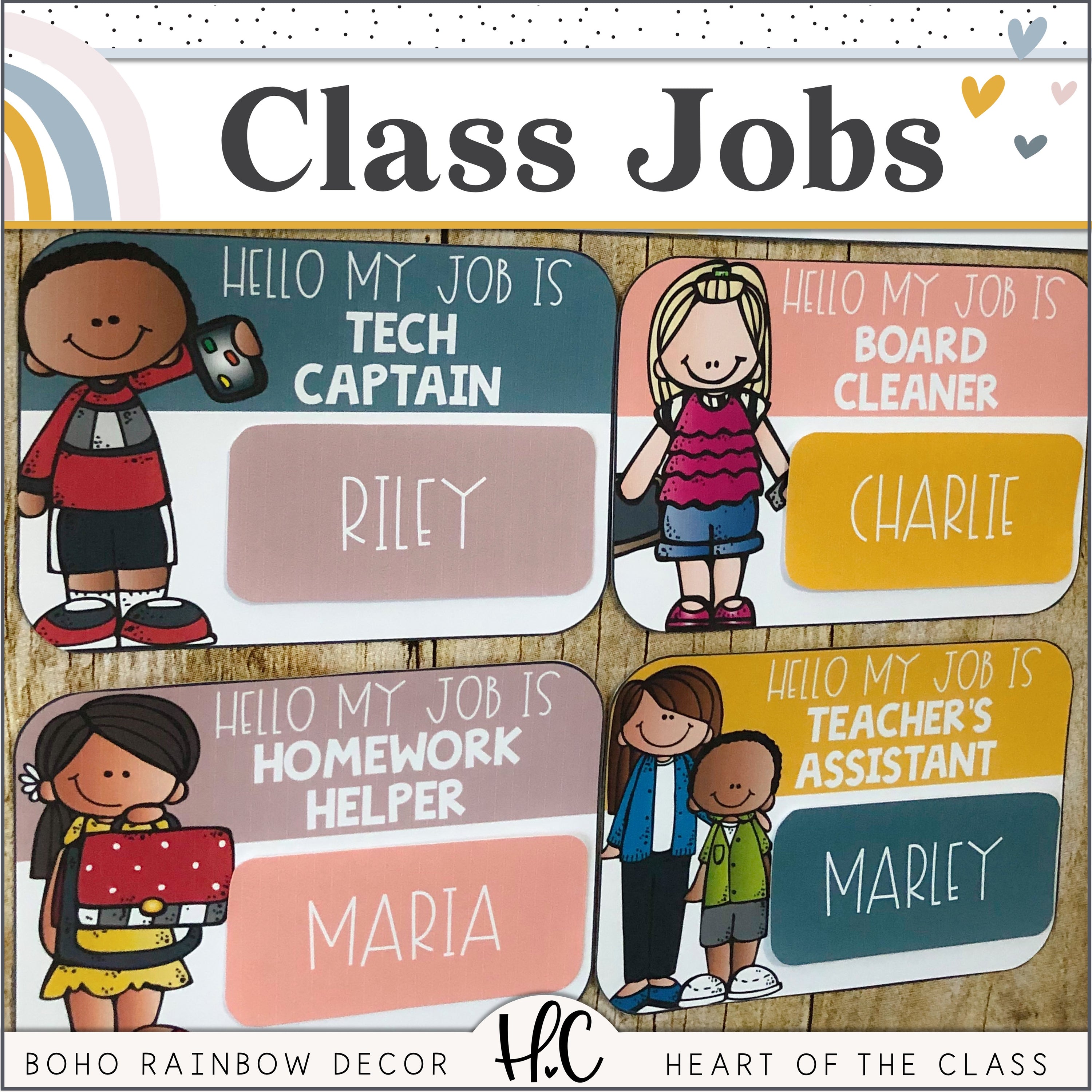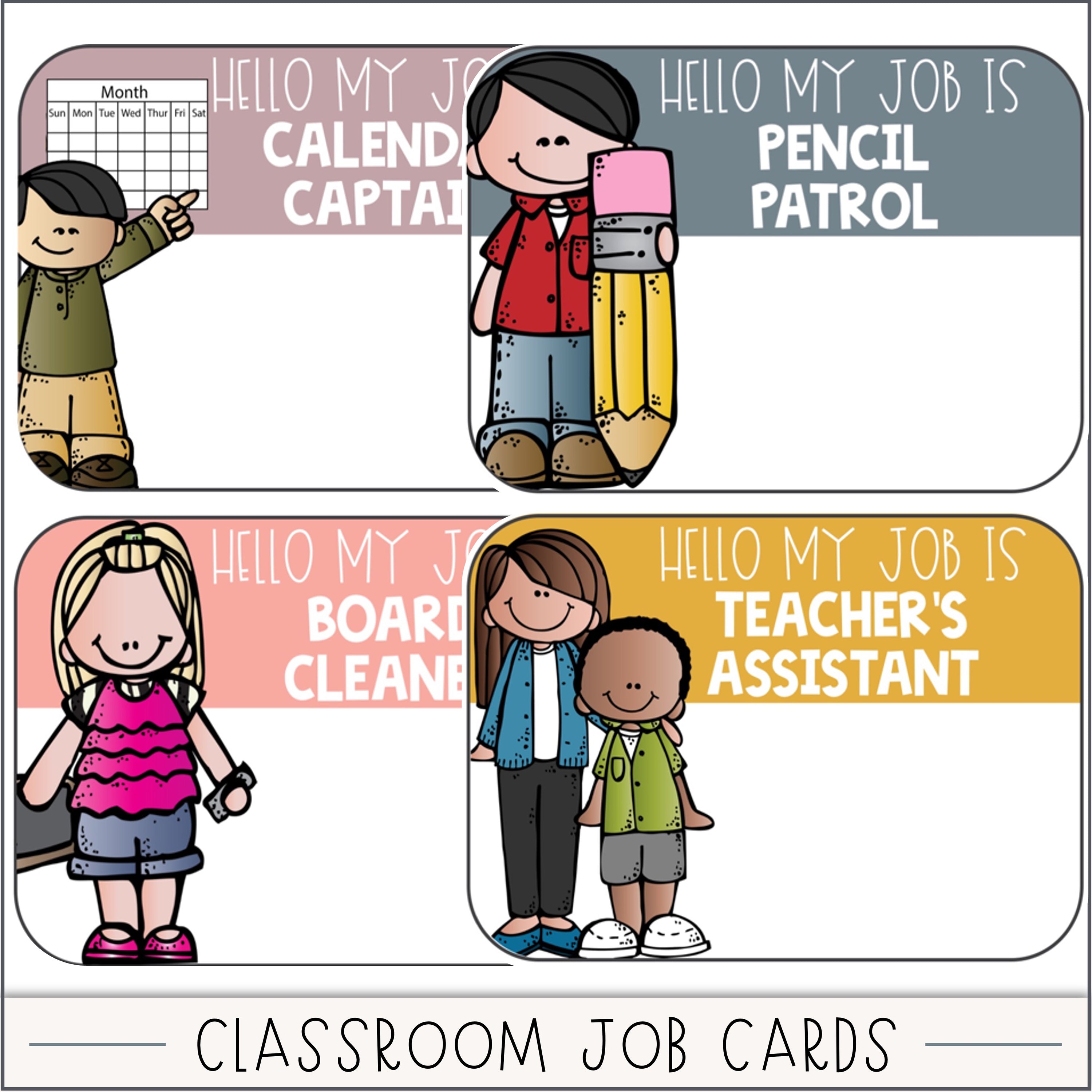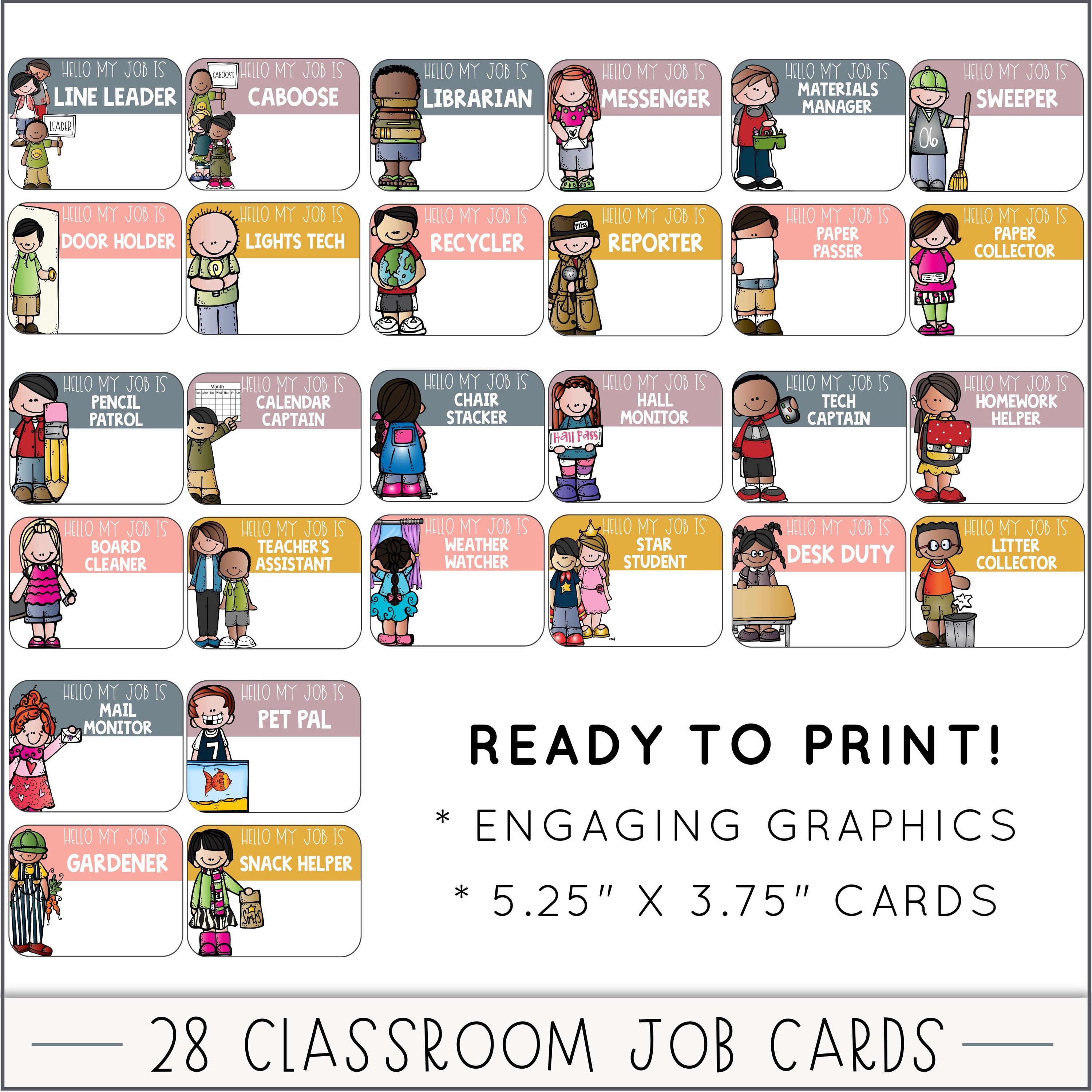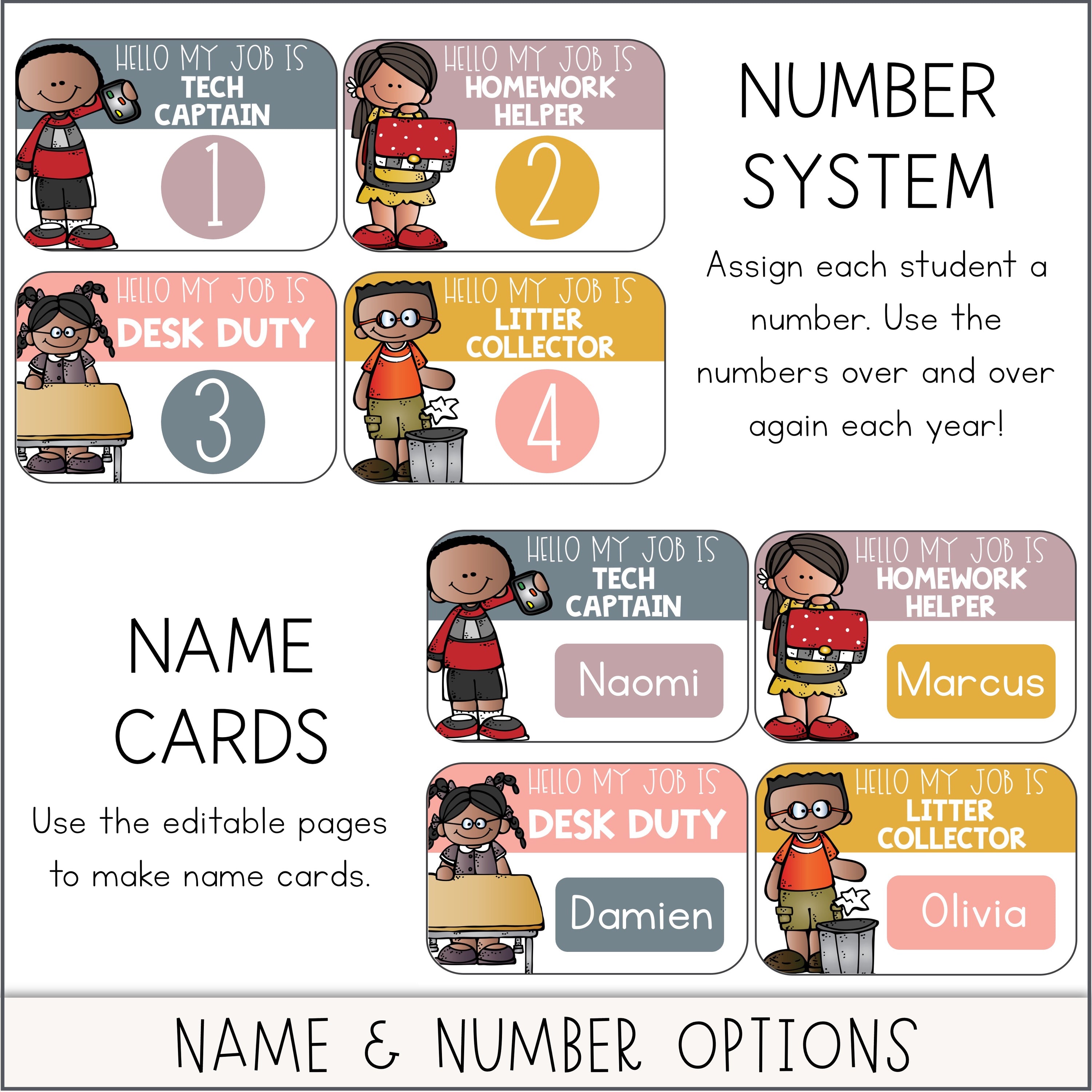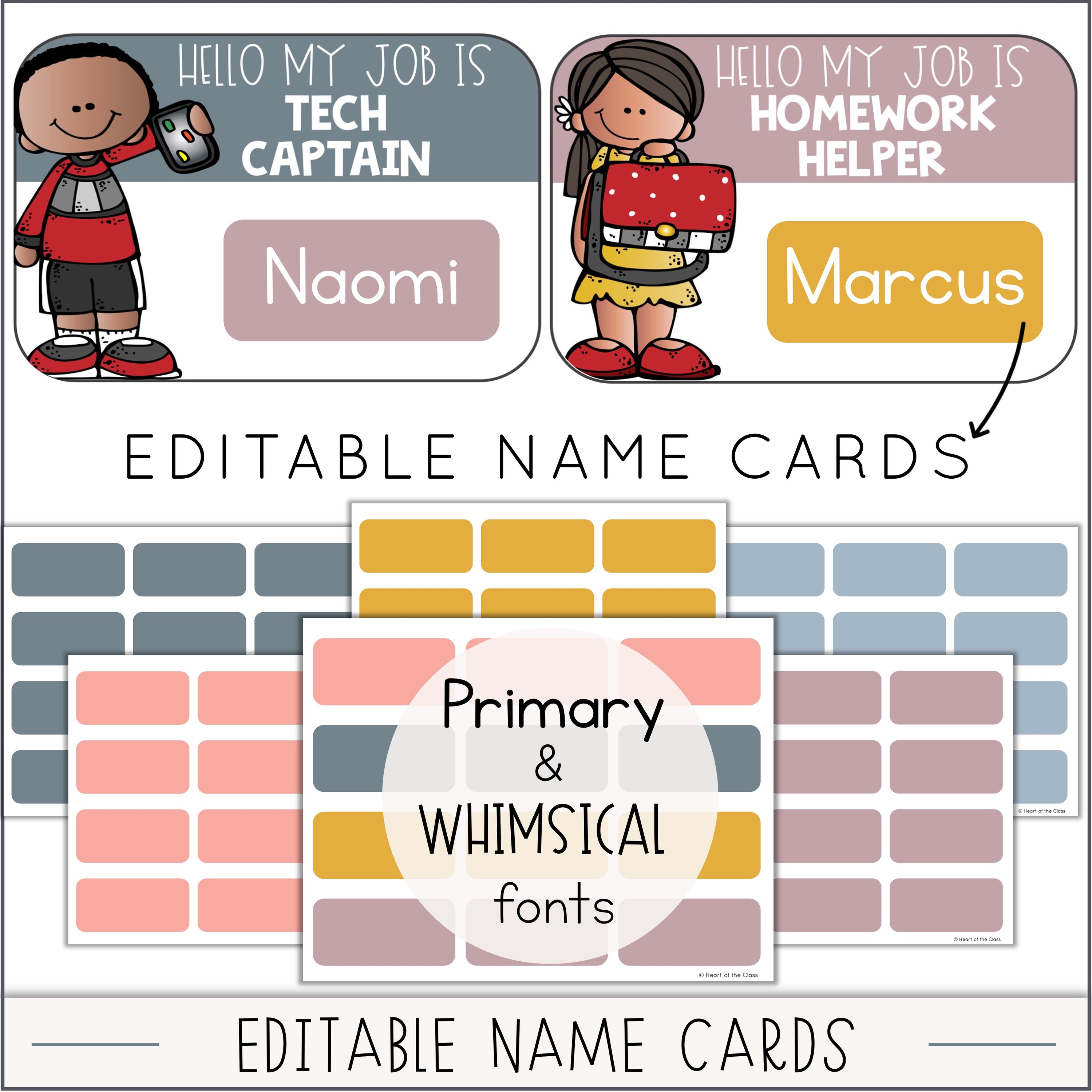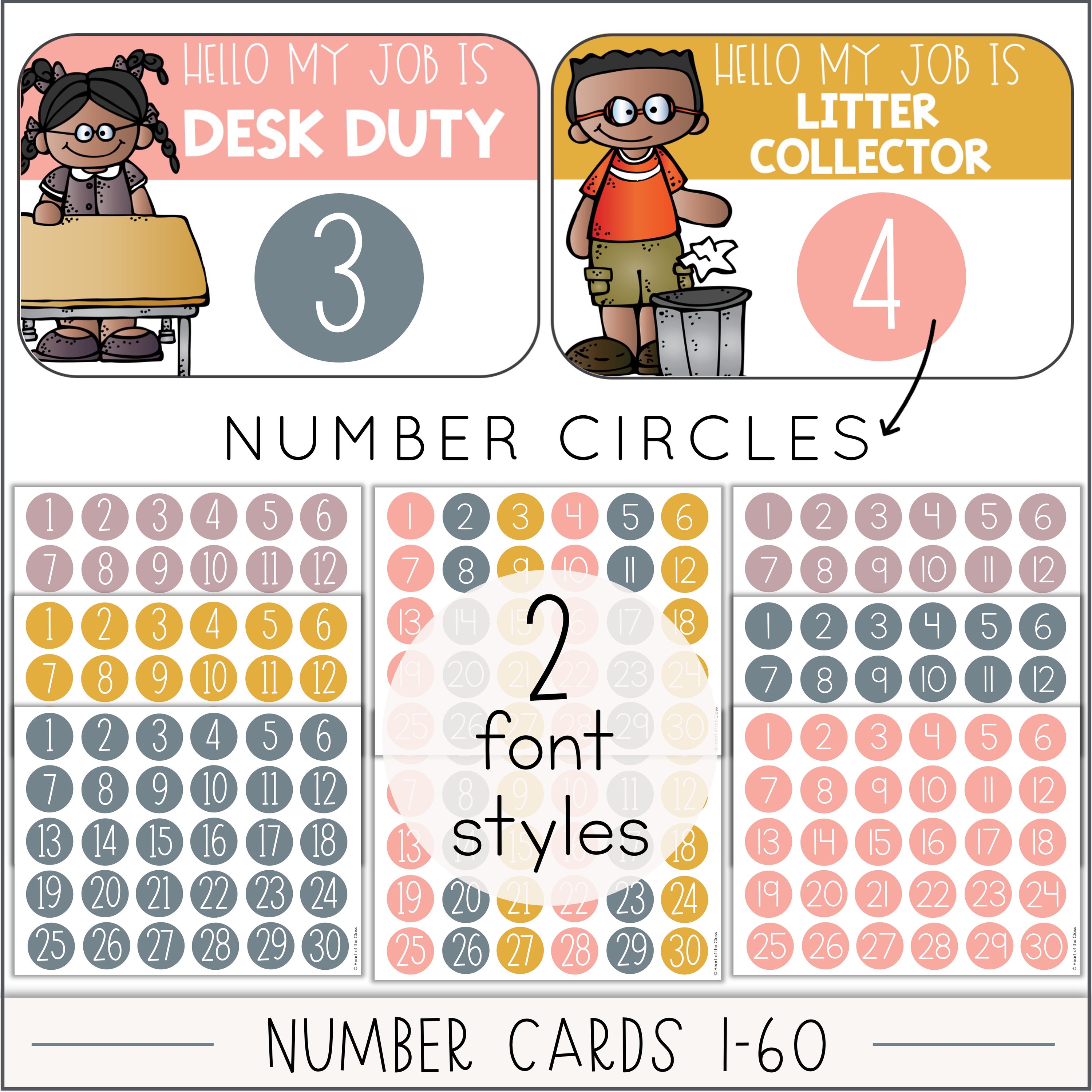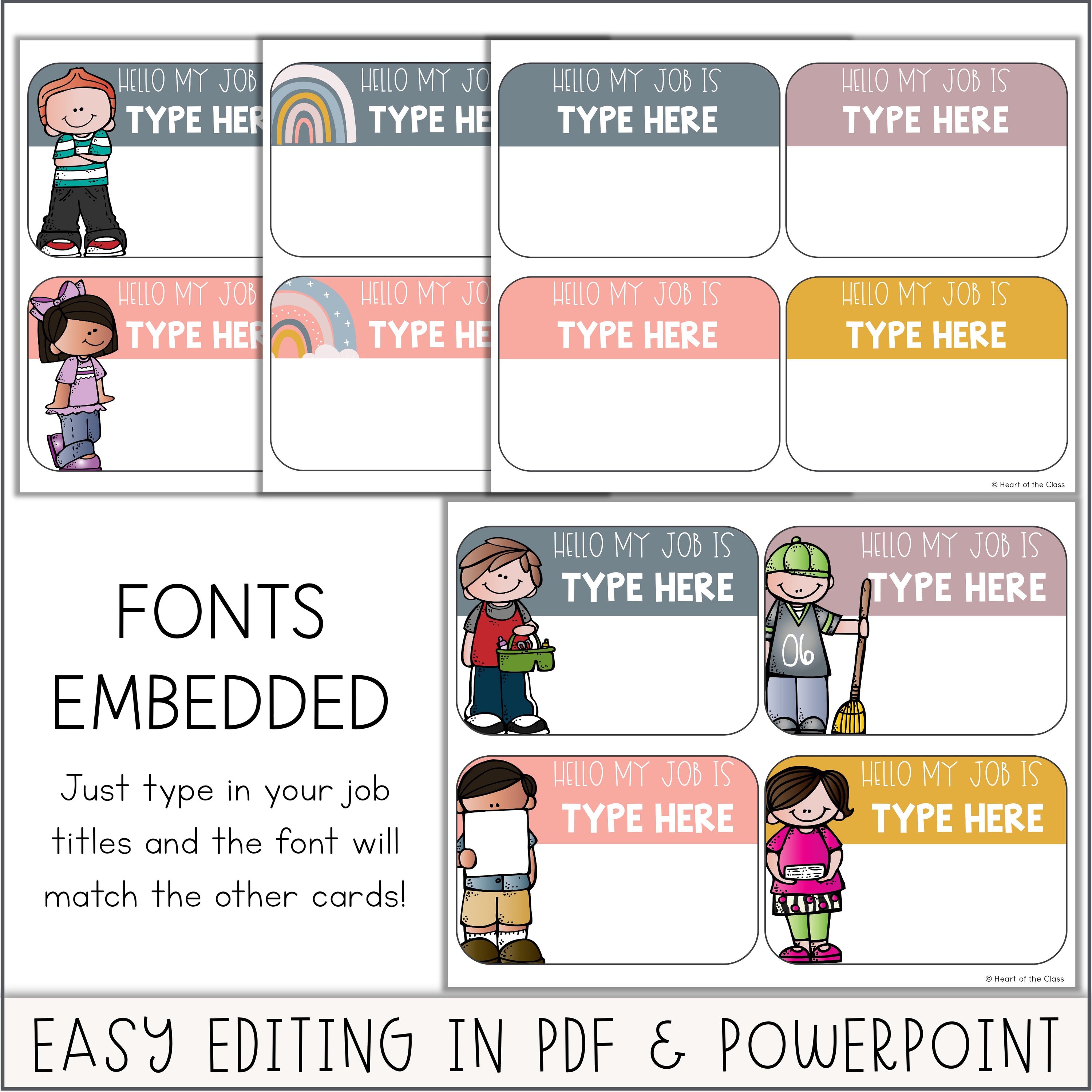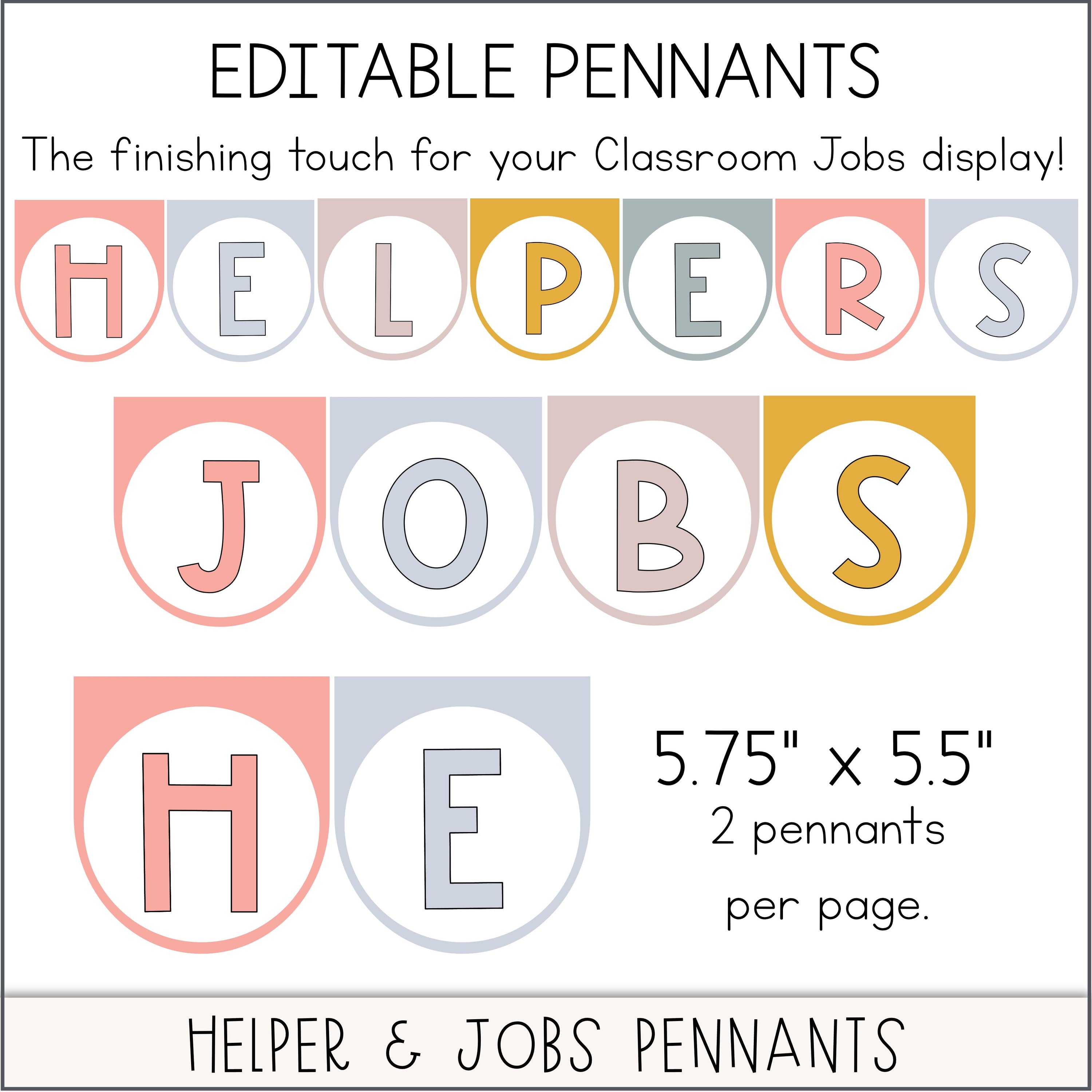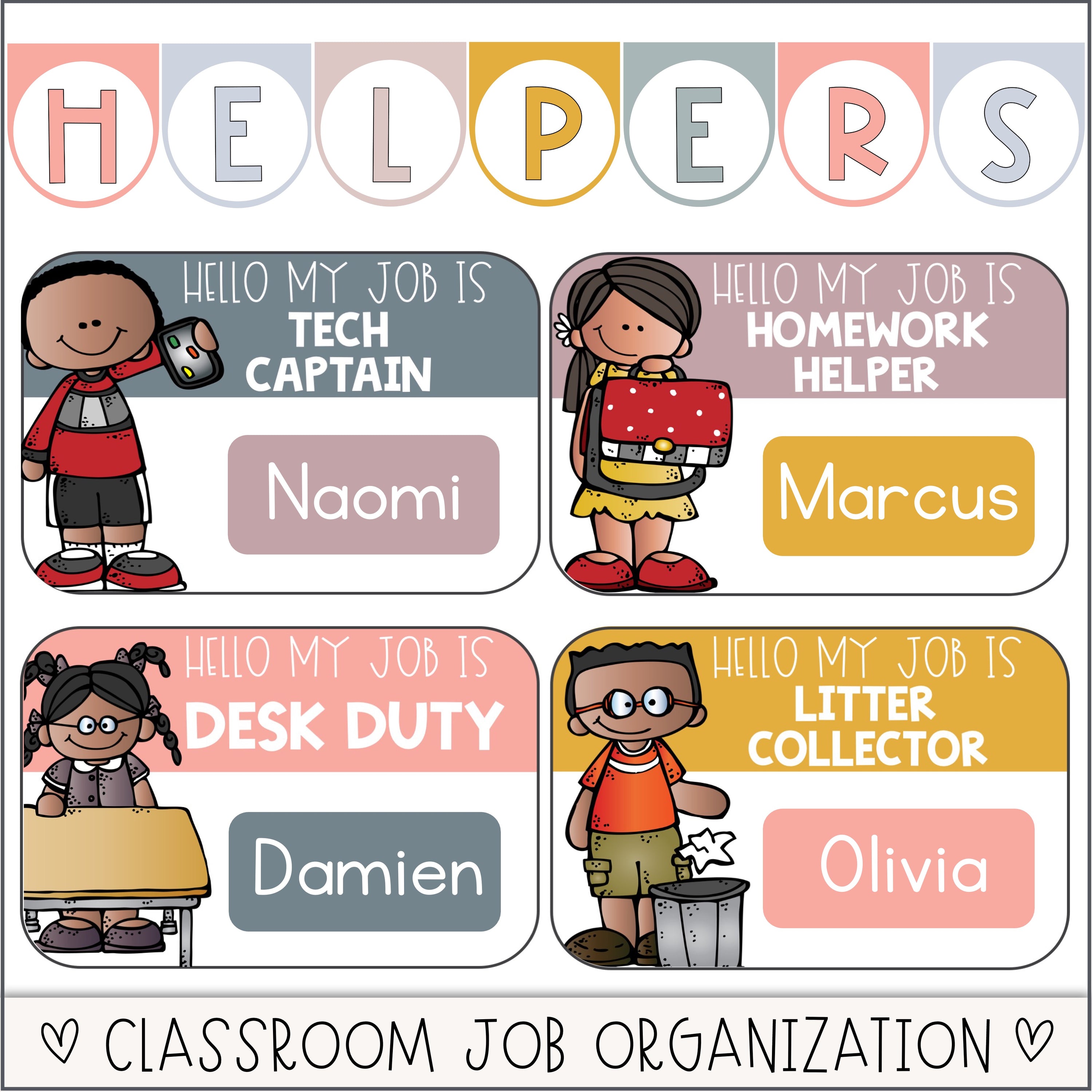 Heart of the Class
Boho Rainbow Classroom Jobs
Sale price
$4.00 USD
Regular price
Let's create a beautiful Boho Rainbow Classroom Jobs Board!

Setting up an organized class jobs system can help your classroom run smoothly all year. This resource will make it easy for you!
This set contains 28 pre-made job cards as well as many opportunities to customize the pieces so you can create a classroom jobs system that will work for YOU!
2 FONT STYLES
Two font styles are included for the name tags and numbers: a whimsical font and a primary font.
You can also use your own fonts if you wish.
NAMES OR NUMBERS...
You can create student name cards using the editable templates or assign each student a number.
EDITABLE TEMPLATES
Job cards and name tags are editable in both the PDF file and a PowerPoint file. Blank cards are included in the PowerPoint file so you have the option to add your own graphics.
FLEXIBLE SETUP
Once you choose your job cards, the job board can be set up on a whiteboard, magnetic board, bulletin board or in a pocket chart.
If you have more than one class, different colors can be used for each group.
Job cards can also be placed on library pockets. Just attach your student name/number circles to the top of popsicle sticks and place them inside the pockets. Lots of options!
28 READY TO PRINT JOB CARDS INCLUDE:
Line Leader
Caboose
Door Holder
Lights Tech
Librarian
Messenger
Recycler
Reporter
Materials Manager
Sweeper
Paper Passer
Paper Collector
Pencil Patrol
Calendar Captain
Board Cleaner
Teacher's Assistant
Mail Monitor
Pet Pal
Gardener
Snack Helper
Tech Captain
Homework Helper
Desk Duty
Litter Collector
Chair Stacker
Hall Monitor
Weather Watcher
Star Student
EASY EDITING

Fonts are embedded in the PDF and PowerPoint files so you can just type & print!
Need to use a different font? No problem!

You can change the font style in the PDF file OR use the Editable PowerPoint templates.
FAQ:
HOW DO THE EDITABLE FILES WORK?
Editable PDF and PowerPoint templates allow you to EDIT THE TEXT. The graphics and designs are not editable.
The fonts used in the resource are EMBEDDED in the PDF which means you will not need to download or purchase fonts. YAY!
Fonts are also embedded in the editable PowerPoint files. Some MAC and older versions of PowerPoint may not support this feature. In this case, you can use any font installed on your computer.
TECH REQUIREMENTS:
You will need ADOBE READER installed in order access the editable features of the PDF. It is a free download from Adobe and the link is included in the file.
The editable PowerPoint file requires access to Microsoft PowerPoint.
Using the desktop version of PowerPoint on your computer/laptop is recommended. The web-based version of PowerPoint has some limitations that may interfere with text features (outlines, shadows, font size).