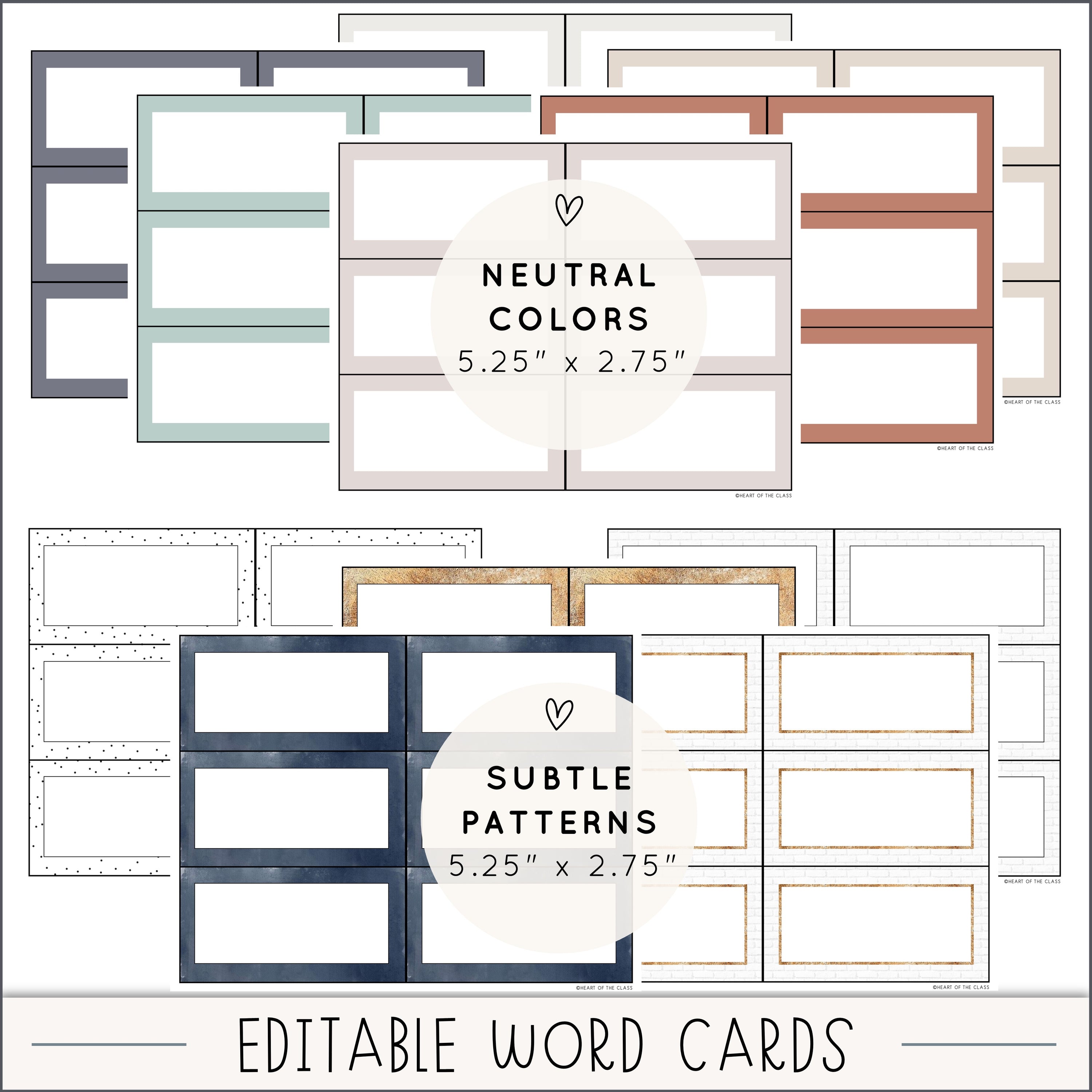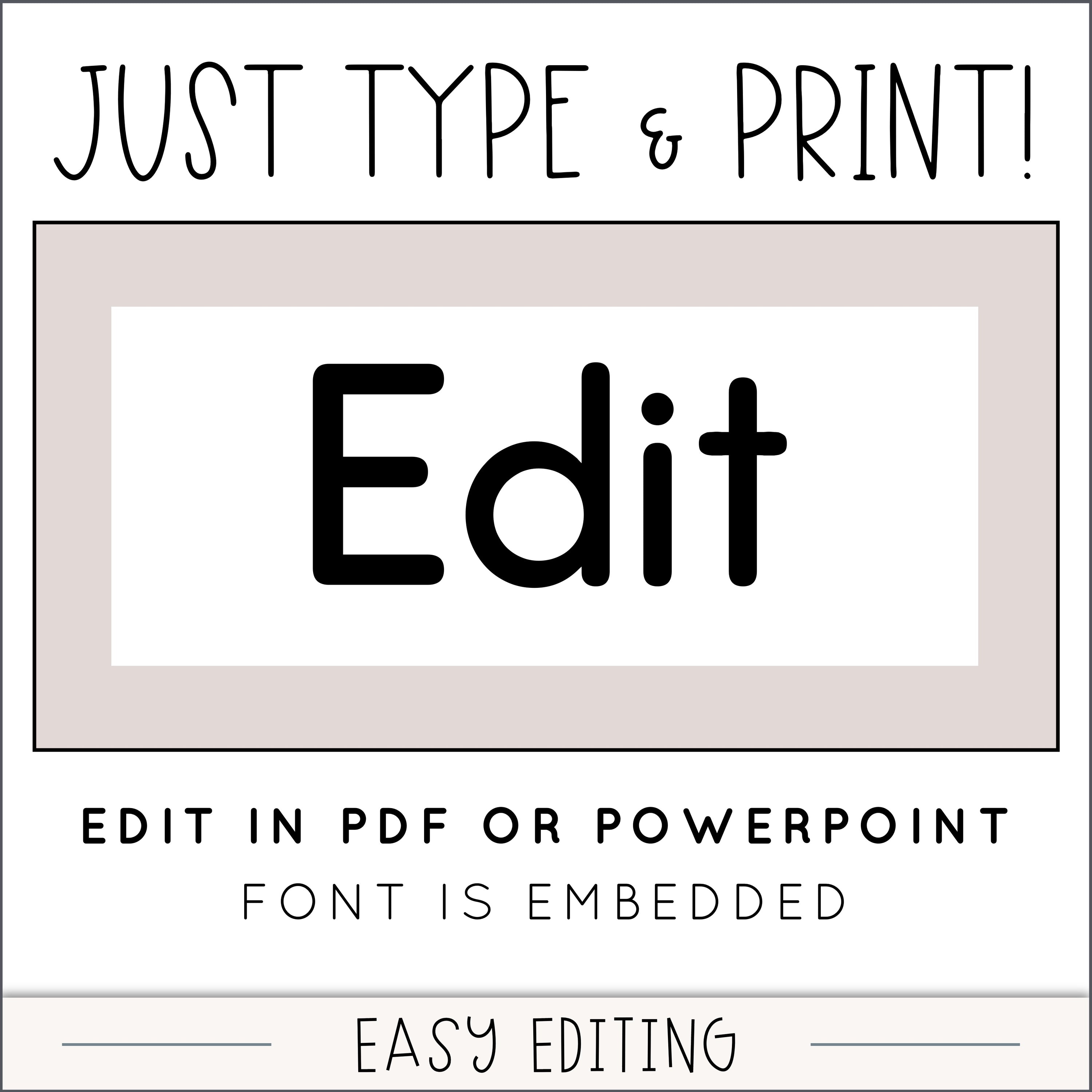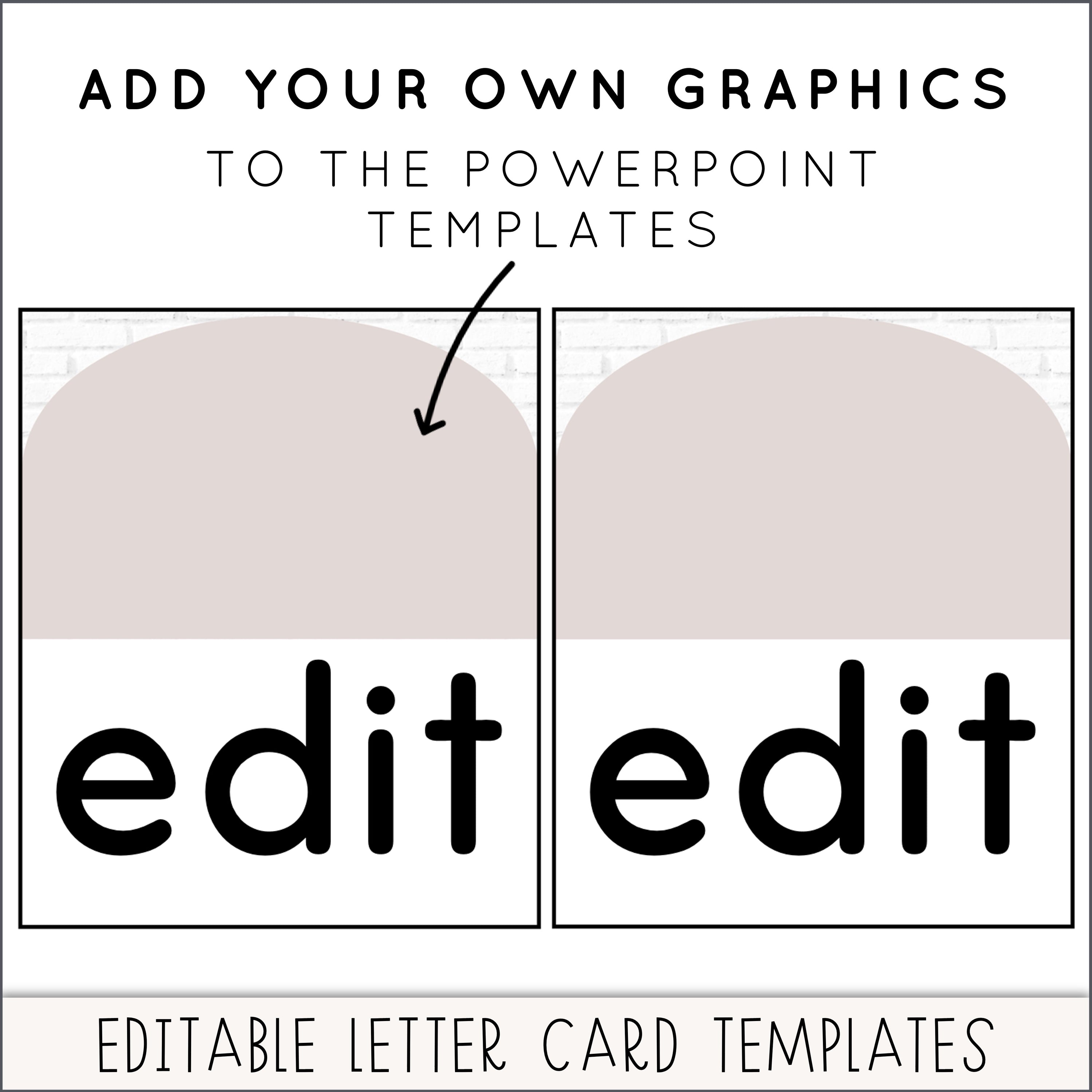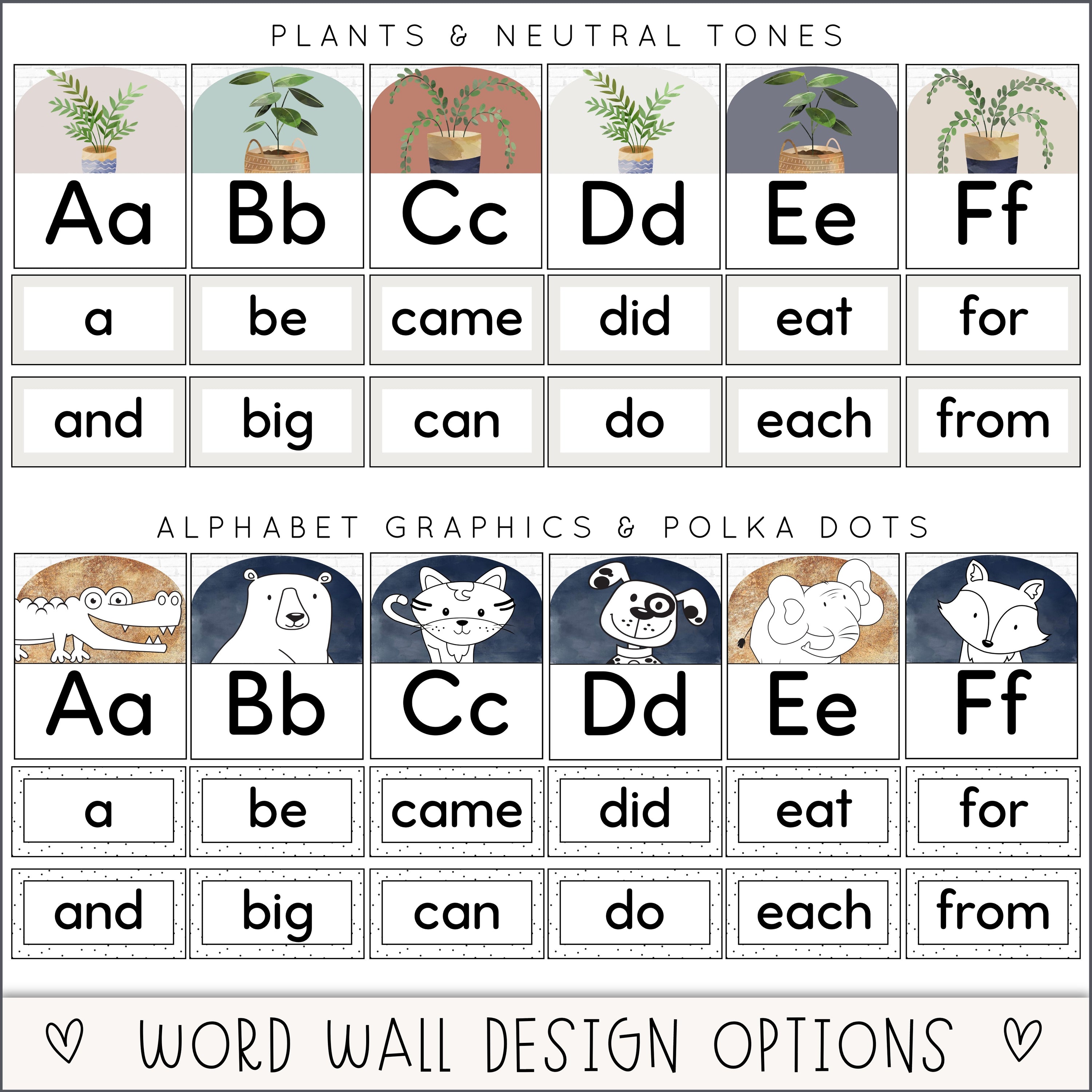 Heart of the Class
Modern Boho Classroom Word Wall
Sale price
$3.00 USD
Regular price
Create a visually appealing and functional classroom word wall with this editable word wall set from Modern Boho Classroom Decor Collection.
Choose from Word Wall Letter Headers with Boho Plants or Alphabet Graphics.
Neutral word wall cards in 11 designs make it easy to find a perfect match for your classroom aesthetic.
100 pre-made sight word cards are ready to print! Choose from white brick or polka dot backgrounds.
WHAT'S INCLUDED:
3 Large Alphabet Headers Designs | 5.25" x 6.25"
Word Cards | 6 neutral colors & 5 subtle patterns
100 Pre-made Sight Word Cards | White Brick & Polka Dot Designs
Editable Alphabet Headers and Word Card Templates
Combine your favorite alphabet headers with your choice of word cards to create a unique word wall for your classroom or homeschool!
Print the pre-made word wall cards or use the editable PDF or PowerPoint templates. Just type & print!

ALPHABET GRAPHICS:
alligator/acorn
bear
cat/city
dog
elephant/eagle
fox
goat/giraffe
hippo
iguana/island
jam
koala
lion
monkey
nest
otter/open
pig
queen
rabbit
snake
turtle
umbrella/unicorn
volcano
wagon
xylophone/box
yarn
zebra
Alternate cards included for short and long vowels, c, g & x.

Need to use specific alphabet visuals for your literacy program? No problem!
The editable PowerPoint templates allow you to add your own graphics to create custom alphabet headers.
Since the graphics are black & white, it is easy to find graphics and your cards will blend seamlessly with the set!
Print on 65 lb white card stock paper for durability and a professional look.
EASY EDITING:
Editable PDF and PowerPoint templates allow you to EDIT THE TEXT. The graphics, colors, and designs are not editable.
The fonts used in the resource are EMBEDDED in the PDF which means you will not need to download or purchase fonts. YAY!
Fonts are also embedded in the editable PowerPoint files. Some MAC and older versions of PowerPoint may not support this feature. In this case, you can use any font installed on your computer.
TECH REQUIREMENTS:
You will need ADOBE READER installed in order access the editable features of the PDF. It is a free download from Adobe and the link is included in the file.
The editable PowerPoint file requires access to Microsoft PowerPoint.
Using the desktop version of PowerPoint on your computer/laptop is recommended. The web-based version of PowerPoint has some limitations that may interfere with text features (outlines, shadows, font size).