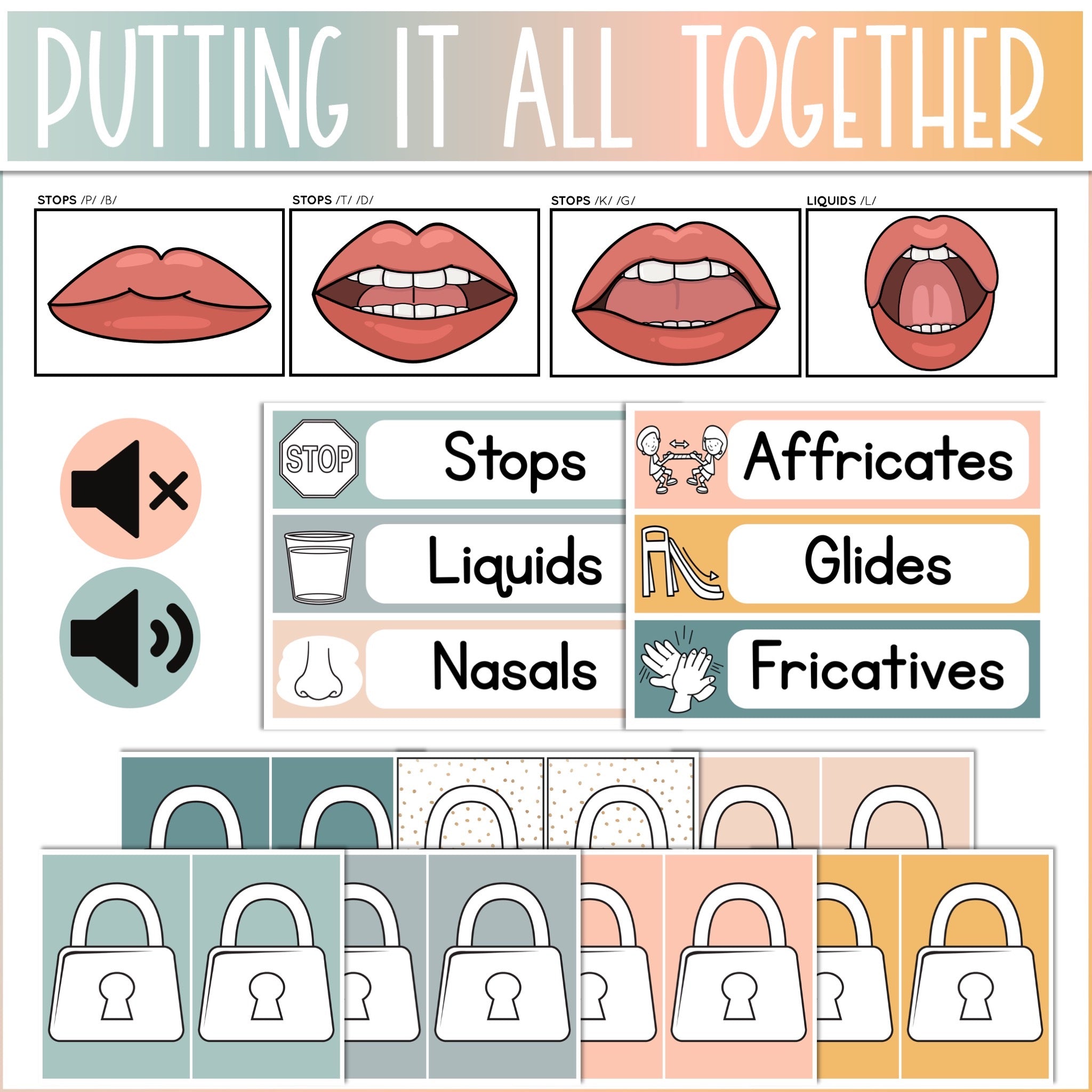 Heart of the Class
Hello Calm Sound Wall
Sale price
$7.00 USD
Regular price
This Sound Wall from the Hello Calm Classroom Decor Collection includes the resources to set up a Vowel Valley and Consonant Wall in your classroom.
Choose from 2 designs: Black & White Graphics OR Color Graphics.
127 different grapheme cards (representing the most common spelling patterns) are included.
Layout guides help you set up your Vowel Valley & Consonant Wall. 
Easily create customized phoneme and grapheme cards to suit the specific needs of your classroom with the EDITABLE POWERPOINT templates.
EVERYTHING YOU NEED TO SET UP YOUR SOUND WALL:
Phoneme Cards | 2.25" x 8"
127 Grapheme Cards | 5.25" x 2.5"
Mouth articulation cards

SOUND WALL large pennants | 8" x 9.5"

VOWEL VALLEY & CONSONANT title letters | 6" in height
Lock cards to cover sounds until they are introduced

Voiced/Unvoiced icons
PLEASE NOTE: This resource is a tool to set up a Sound Wall but it is not an instructional guide to implement the daily instruction in your classroom.
GRAPHEMES INCLUDED:
VOWEL VALLEY
LONG E: ee, ea, ey, e, _y, e_e, ie, ei
SHORT I: i, y
LONG A: a, a_e, ay, ai, ei, ea, eigh, ey
SHORT E: e, ea
SHORT A: a
LONG I: i_e, ie, y, igh, I
SHORT O: o, a, al
SHORT U: u, o, oo, ou
AW: aw, au, all, a, ou
LONG O: o_e, oa, oe, ow, o
SHORT OO: oo, u, ou
LONG U: oo, u_e, ue, ew, ui, ou, u
YU: u_e, u, ew, eu
SCHWA: a, e, i, o, u
OU/OW
OI/OY
ER/IR/UR
AR
OR
CONSONANT WALL
P: p
B: b
T: t, _ed
D: d, _ed
K: k, c, ck, ch
G: g, gh
L: l, ll
R: r, wr
M: m, mb
N: n, gn, kn, pn
NG: ng
CH: ch, _tch
J: j, g, dge
WH: wh
W: w
Y: y
F: f, ph
V: v, _ve
TH: th
S: s, ss, ce, c, ci, cy
Z: z, s, zz
SH: sh, ch, ci, ti
ZH: s, si
H: h
QU: qu
X: x
HOW DO THE EDITABLE FILES WORK?
Editable PowerPoint templates allow you to EDIT THE TEXT ONLY. The graphics, designs and colors are not editable.
Fonts are embedded in the PowerPoint file so you can just type & print!
Please note: some MAC and older versions of PowerPoint may not support this feature. In this case, you can use any font installed on your computer.
TECH REQUIREMENTS:
The PDF files are designed to be viewed and printed in ADOBE READER. It is a free download from Adobe and the link is included in the file.
The editable PowerPoint file requires access to Microsoft PowerPoint.
Using the desktop version of PowerPoint on your computer/laptop is recommended. The web-based version of PowerPoint has some limitations that may interfere with text features (outlines, shadows, font size).